Guide for Secret Share || Anonymous Messenger
How To Send, Receieve, and View Messages and more.
A guide for everything you need to know before you get started!
About Secret-Share?
Before you use secret-share, the first thing you should know is that our messenger is completely anonymous and your identity will never be disclosed when you receive a messsage. We intend to allow our users complete secrecy when they send their messages - not even the person who receives will know who has sent it.
This is purely for fun, and made for fun purposes. Please do not use this game seriously, as this is a game and nothing more!
How to use?
Getting online Guide.
To get online, please press play at the top of this page! It will redirect you to the Secret-Share play page. This is where your secret messenger will exist. At this page, write your "name" (This is what is displayed to your friends, this does not have to be your actual name and we advise not to use your real name) and press create. You will not be asked to ever write a password on this site.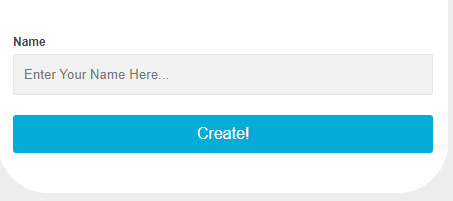 Your Secret Message Link Guide
After you're online, you will instantly be redirected to your account dashboard, this contains the Secret Messages you have been sent at the bottom, and your Anonymous Messenger link at the top. Using this link, you can ask others on any social media, website, or messaging software to share a secret! Keep in mind that you will never be able to tell who has sent which message.



Receiving Messages Guide
After you're sure that you've been sent a few secret-messages, or if you want to check if you've been sent any at all, you're able to check at the bottom of your dashboard. This is the same page where you find your secret message link. Here you will be able to reload to check for new messages or press the "Update secret messages" button at the bottom to update and add any newly sent messages!



Sending Messages Guide
Whether you've created your secret-share link or not, sending messages is a big part of secret-share.net, and you can do this without even creating your own secret-share link. All you need to do is to have your friend's secret-share link and to be prepared to send them an anonymous message! Simply copy-paste the url into your search bar and you'll end up with a page looking like this
Here is a demo